Tailchasers was created to maintain a nurturing home environment for pets while their owners are away for work or travel and to strengthen the bond between them through professional care, training and behavior modification.
Tailchasers. Together, we are Chasing a better world, one tail at a time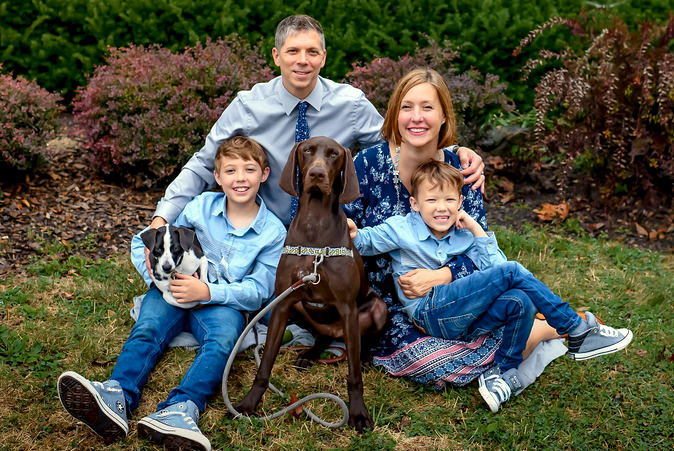 Matt, Randa, Miles, & Dylan Clark
(Floyd & Finn Too)
Tailchasers Pet Care started in 2004 in Arlington Heights as a dog walking, pet sitting, and dog training company.  Matt and Randa Clark have owned the company since the beginning, and have expanded to Barrington Pet Resort which offers boarding, training, daycare, and grooming. In 2020 Pet Wants Arlington Heights which offers fresh small batch pet food, healthy treats, chews, and spaw products delivered to your home.  Randa has been training dogs since 2000, and Matt was in marketing and customer service before joining Randa at Tailchasers.   
We are excited to expand to a location in Arlington Heights where Tailchasers Pet Care began!  We are passionate about chasing a better world, one tail at a time and are working hard to revolutionize the pet care industry by creating an environment focused on the well-being of the dogs instead of profit margins.  We pride ourselves on having some of the most highly trained staff in the industry and maintain our focus on helping families improve their relationship with their dogs.