Chasing a better world, one tail at a time.
™
Proudly serving the northwest suburbs of Chicago since 2004
Thank You To All Of Our
Amazing Clients!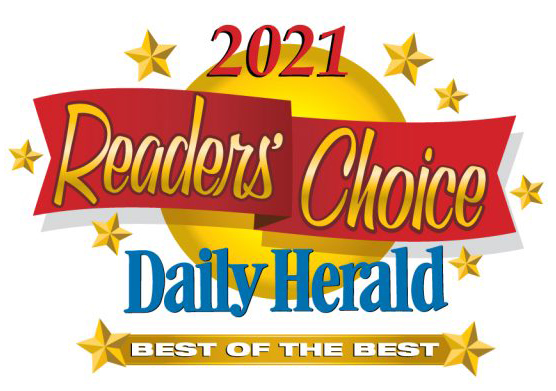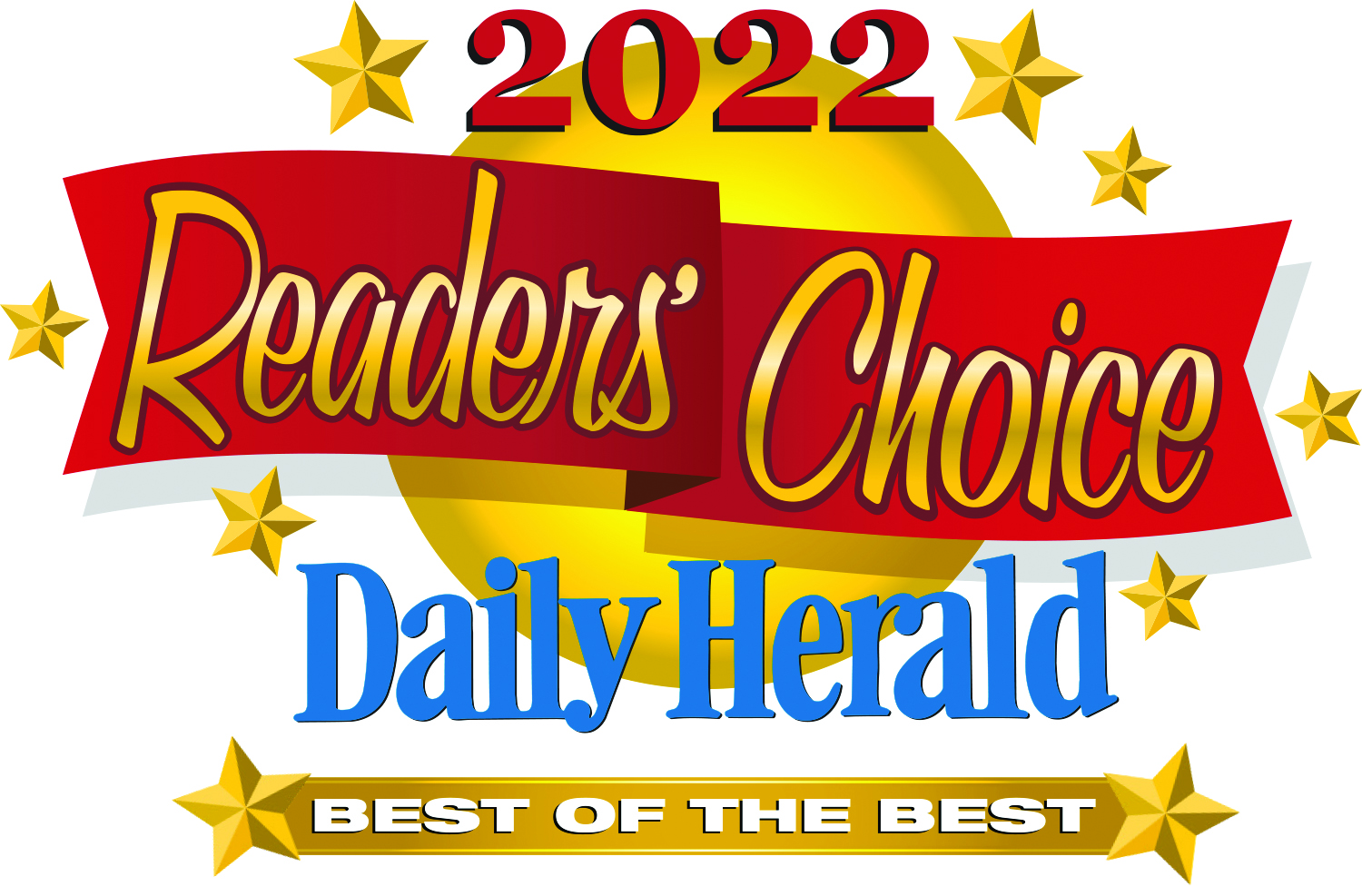 Tailchasers was voted Best of the Best by the The Daily Herald Readers' Choice Awards for the 2nd year in a row!  We want to take this opprtunity to thank you for your support and view it a privilege and an honor that you share your amazing fur kids with us. Together, we continue our mission of "Chasing a better world, one tail at a time."
Experience The
Tailchasers Difference
Chasing a better world, one day at a time by providing a unique daycare environment focused on your dog's emotional well-being. Your dog will come home ready to relax with the family after a day of training, enrichment, and play with a small group of well-matched friends. Our Dog Day School program provides just the right amount of exercise and mental stimulation without the physical and emotional stress of a typical daycare environment. Your dog gets to learn while they play, and you will receive a daily report card with tips on how to continue practicing what your dog learned during their stay!
First time visiting us? Make an appointment to have your dog visit us for the day anytime before their first sessions. This gives your pup a chance to meet us, receive a proper temperament test, check out our facility, and meet some new friends which will make their adjustment to new surroundings much easier.
As the pup parent, you will receive a report card about your pet's day with us, including pictures at playtime, demeanor report and even names of friends that your pup played with during their stay. Click Register Here to make your "Meet & Greet" reservation today!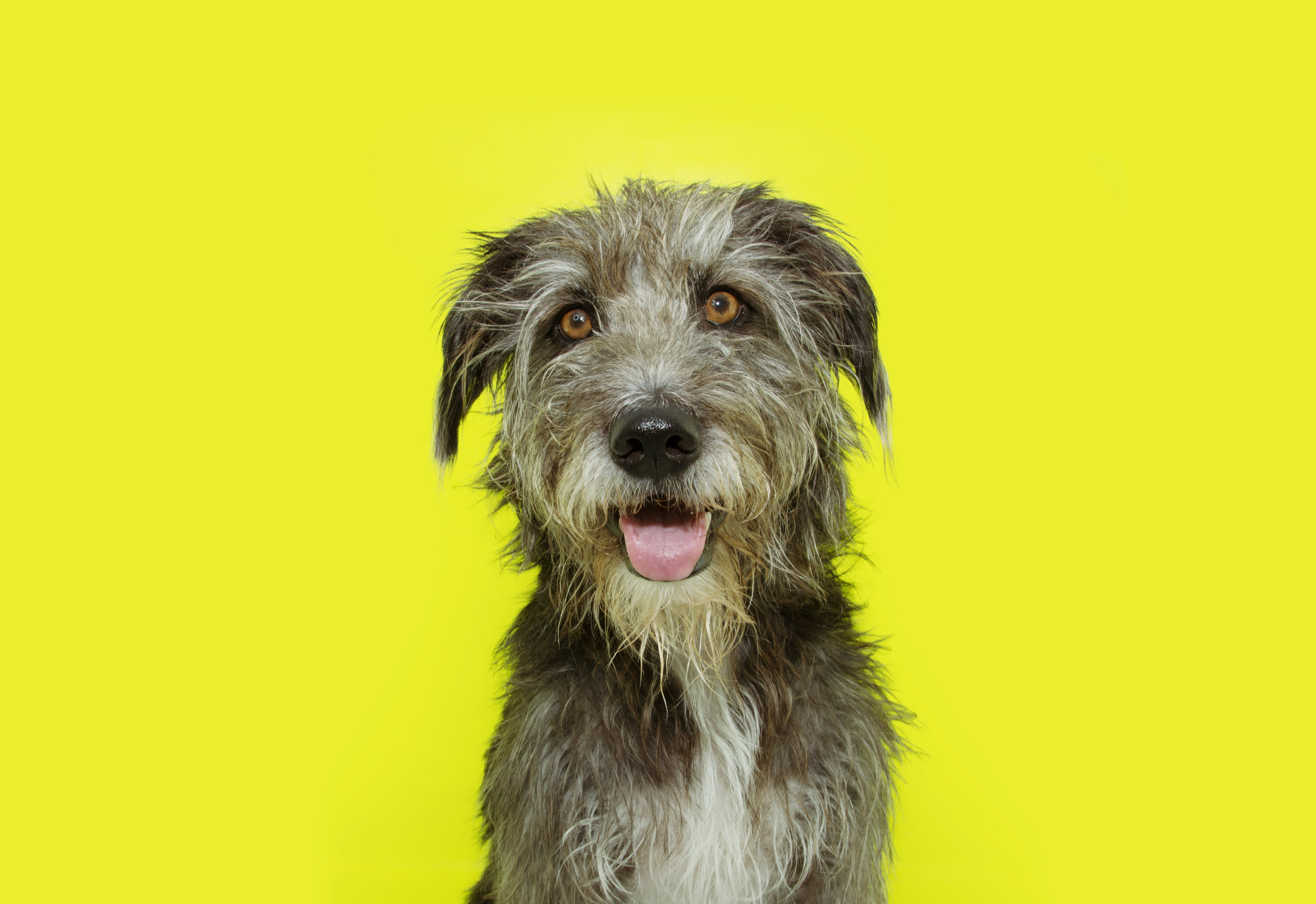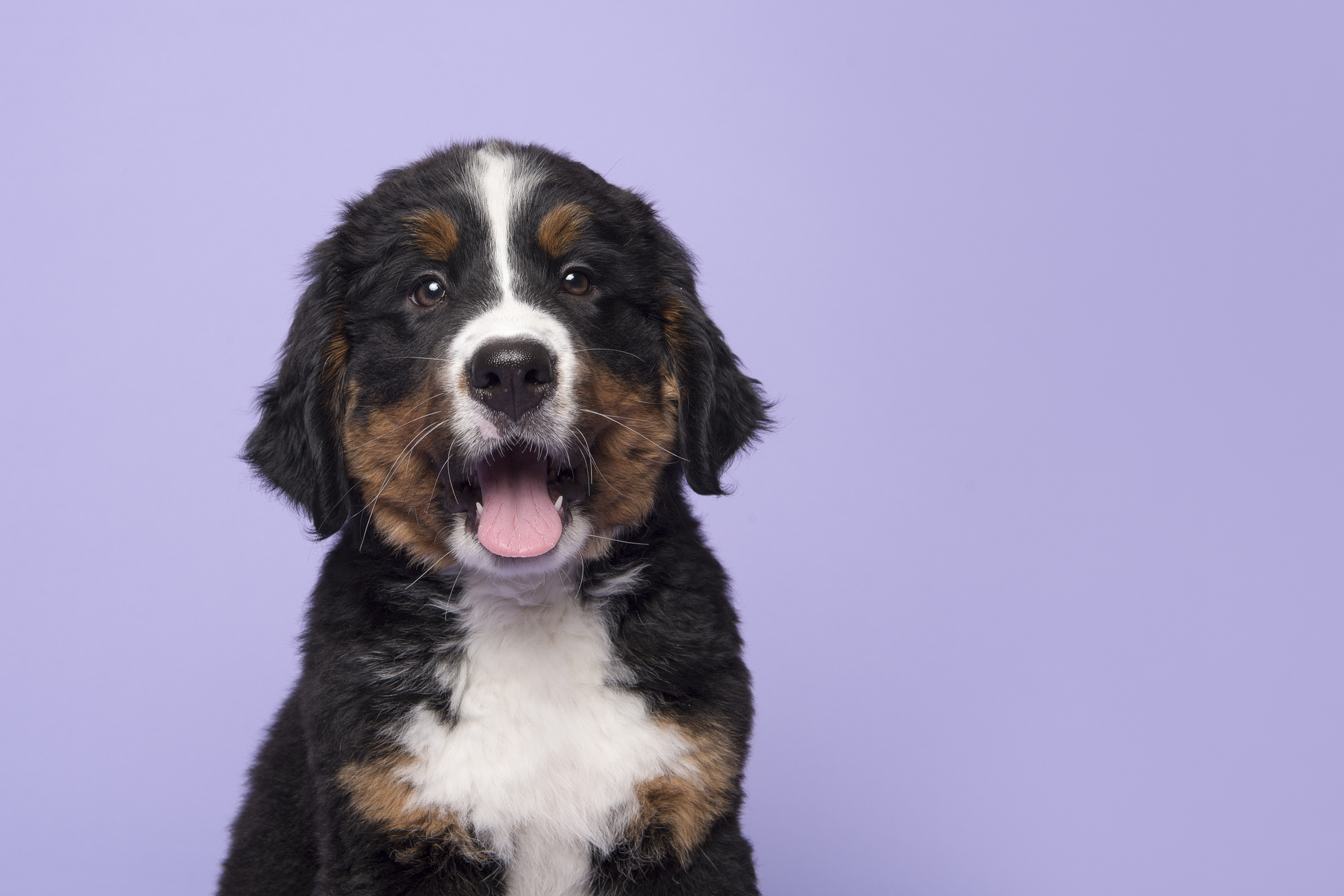 What's In
It For Your Dog?
Your dog will enjoy play time with a small group of friends, snack time with enrichment to stimulate their mind, and a training session to practice your dog's obedience commands and give your pup one on one attention with our Enrichment Counselors. At Tailchasers, we know dogs love to learn, so we include daily training for all of our Dog Day School students.
We are a daycare, enrichment training, grooming & boarding facility for dogs. We also offer classes and education to our clients on the importance of positive reinforcement training and creating a lasting bond between owner and pet. We also offer minor grooming services.
When staying with us, your pet will receive plenty of love, affection and attention. We have a large climate controlled indoor play area to ensure your pet is comfortable, secure and happy.
We are Tailchasers. Chasing a better world, one tail at a time.™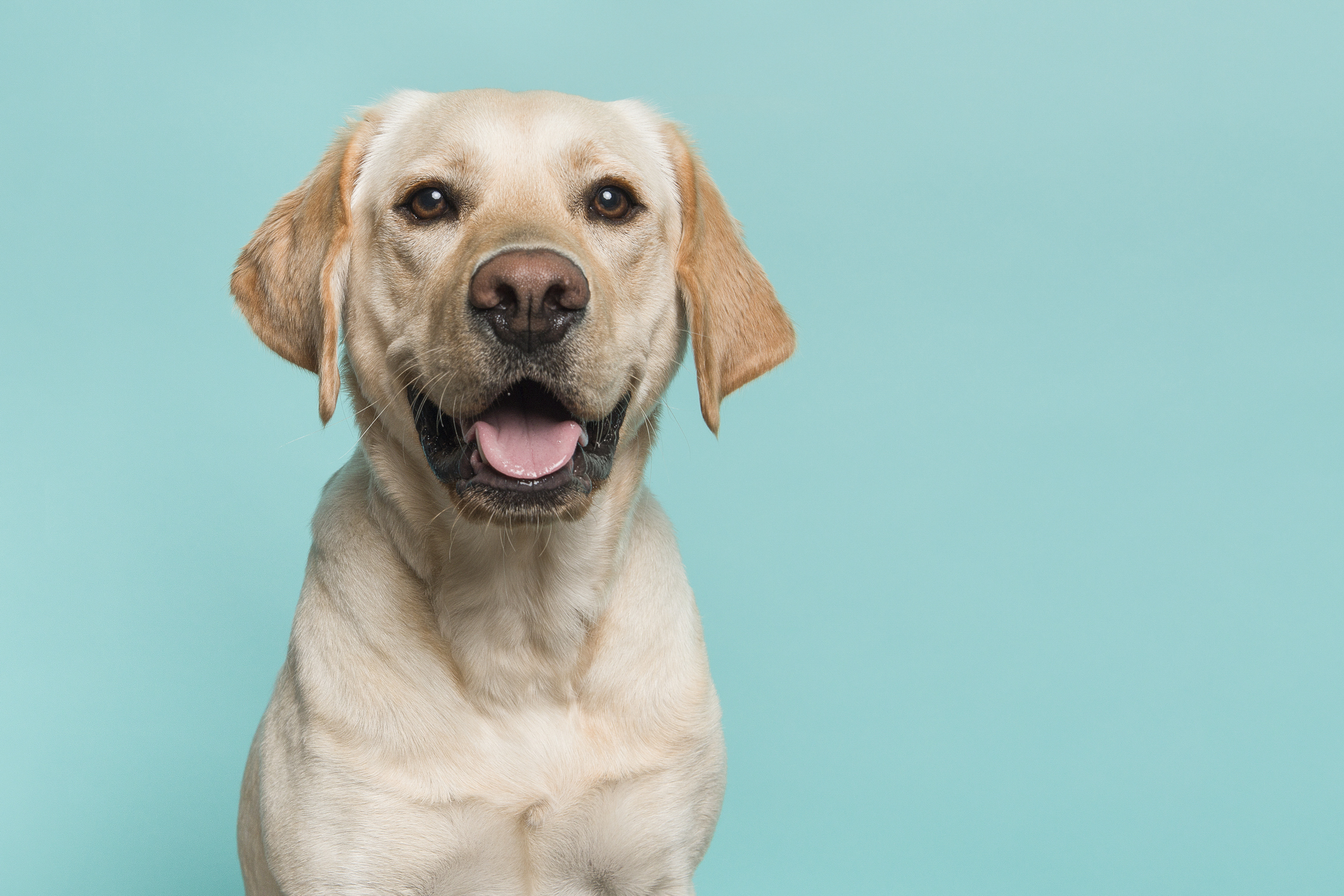 Your Dog's
Safety Is
Our Priority
All dogs joining our Dog Day School program go through a Meet and Greet to evaluate their temperament and play skills. Our small play groups are organized by size, temperament, and age to ensure your dog is placed with friends your dog feels most comfortable with. All of our team are certified in pet first aid and CPR,
and our Enrichment Counselors complete over 60 hours of training on animal behavior and play group safety.
New To
Arlington Pet Resort?
Register Here
(IF YOU'VE ALREADY REGISTERED, PLEASE CLICK ON THE LOGIN LINK IN THE NAVIGATION BAR ABOVE.)
WINDOWS USERS PLEASE NOTE:
MICROSOFT EDGE AND INTERNET EXPLORER ARE NOT COMPATIBLE WITH OUR SOFTWARE. PLEASE USE GOOGLE CHROME OR FIREFOX IF YOU HAVE THEM.
Create a profile with your pet's information.
Upload vet records, vaccinations, pictures, payment information, current diet info, and medications in real time, directly into your pet's profile from anywhere.
Book your reservation online at your convenience.
View your pet's progress report and feeding schedule online during your pet's stay with us.
See playtime service pictures uploaded by our staff via our client portal.
Register Your Pet's Information & Create An Online Profile Below!
PLEASE NOTE: YOU WILL NOT BE ABLE TO BOOK A RESERVATION WITHOUT CREATING A PROFILE FIRST.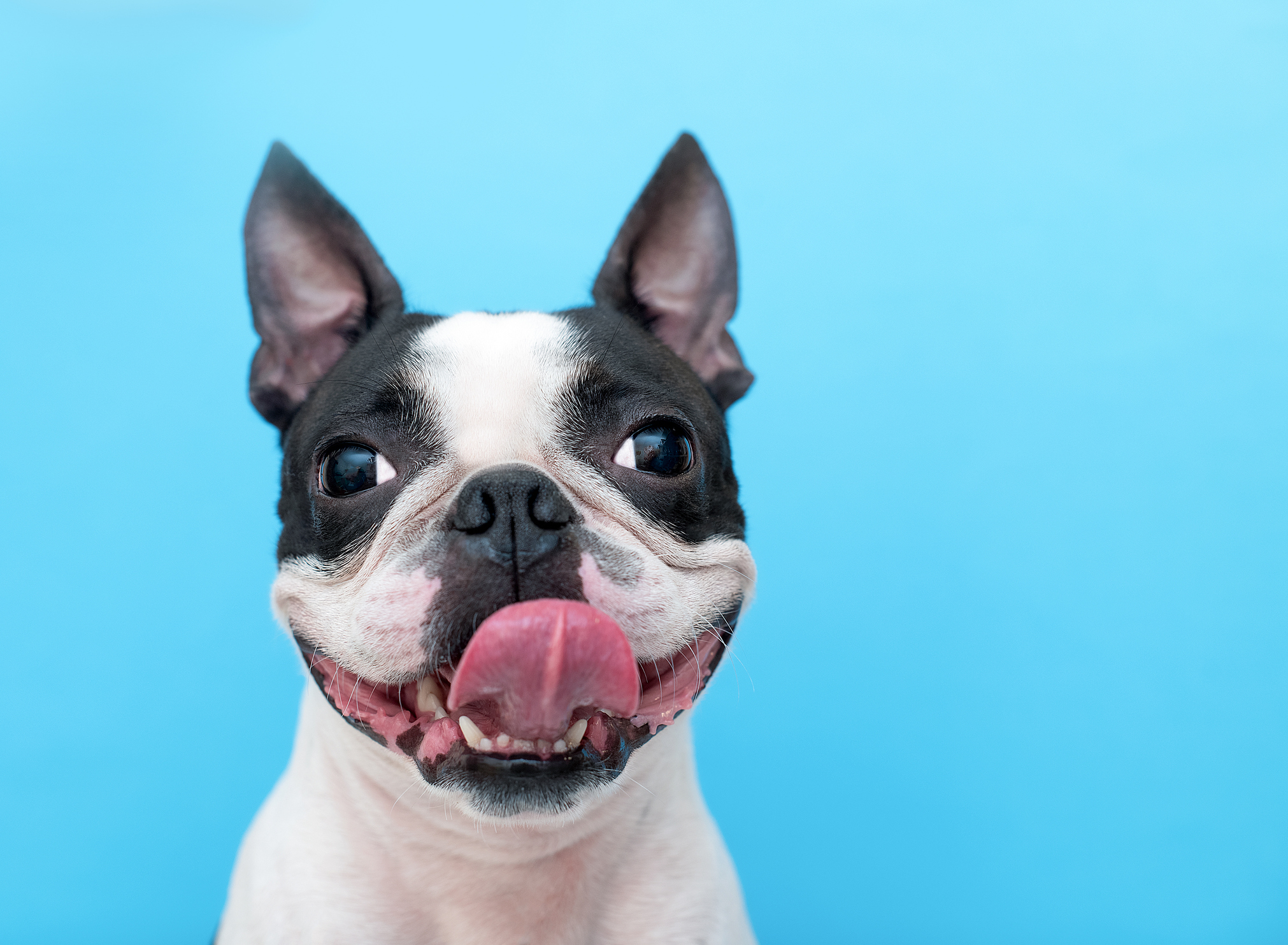 Tailchasers Offers Top Care For
Dogs' Minds And Bodies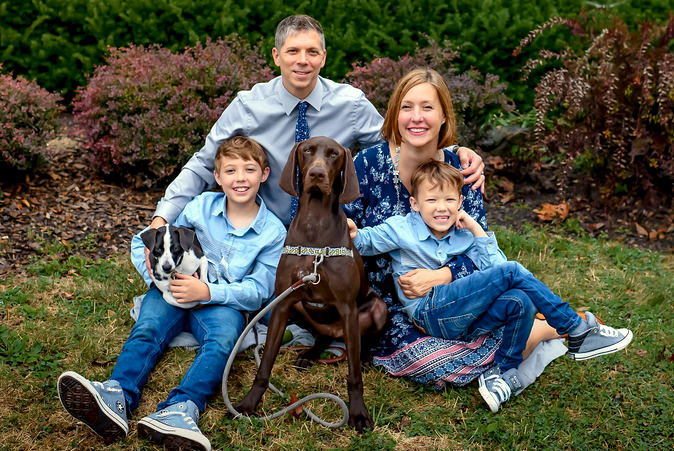 Daily Herald Article – Sept 17, 2021
Are you ready for a higher level of pet care? Meet Matt and Randa Clark of Tailchasers Pet Care! They pride themselves on providing services tailored to the mental well-being of the pets, and they are the proud winners of the Daily Herald's Readers' Choice Best of the Best award in the Doggie Day Care category and three Top Pick awards in Pet Boarding, Pet Grooming and Dog Training Facility.
Tailchasers' newest location, Arlington Dog Resort, is Randa's dream to create a space for dogs to learn while they play. Randa spent the last two years perfecting the details of the revolutionary Dog Day School program before bringing this dog-centered day care experience to Arlington Heights. Their enrichment counselors spend one-on-one time with each dog every day to teach them new commands. Their pet parents receive instructions and a video each day, so they can continue to practice the new behaviors at home. Dogs go home with their bodies and their minds exercised without the emotional stress of all day unstructured play.
Tailchasers Academy is part of Arlington Dog Resort and offers a monthly membership, so pet owners can attend classes without having to commit to a certain day and time each week. Dogs in levels classes move up at their own pace and enjoy reward-based positive reinforcement methods, so the canine students offer behaviors out of love and respect, not fear of punishment.
Tailchasers Pet Care started in 2004 as a dog walking, pet sitting and in-home dog training company. Tailchasers believes the ability to train their pet care professionals to provide a higher level of care is worth the additional expense, so they utilize employees instead of subcontractors. Tailchasers has been offering in-home services for over 17 years, and their loyal customers are like family to them.
In 2018, they added Barrington Pet Resort with boarding, day care, grooming and dog training classes to expand services. Matt, Randa and their two children live at Barrington Pet Resort along with their two rescue dogs, Floyd and Finn. Barrington Pet Resort has a half-acre play yard they like to call Dog Heaven. Their spacious suites with private dog runs provide the perfect getaway for dogs while their owners travel. They even offer private play options for dogs who prefer to play with a human playmate instead of other dogs. They provide many training options, including board and train, private training and group classes, all using positive reinforcement reward-based training in line with their standard of care focused on the mental well-being of the dogs.
In 2020, they added Pet Wants to provide a fresher, healthier food for their guests at Barrington Pet Resort. The pets can smell the freshness, and the healthy treats and chews provide a healthy supplement to a pet's diet along with enrichment for their mental well-being. You can buy Pet Wants at your local farmers market, Barrington Pet Resort, Arlington Dog Resort, or their store at Tailchasers Academy!
Tailchasers looks forward to continuing their mission of "Chasing a better world, one tail at a time."
https://www.dailyherald.com/submitted/20210917/tailchasers-offers-top-care-for-dogs-minds-and-bodies?fbclid=IwAR0z4m2GrWOaxd-z8rKguvaRH2j-D5hmKqLDawNRoMsAqhRq2-4eMX5SJVA
LEVEL ONE
LEVEL 1: JUST STARTING OUT
Level 1 will introduce the basic commands sit, down, stationary attention, and the name game. We'll also work on problem behaviors such as jumping, play-biting and housetraining. All dogs (even those with prior training) will start at level 1.
Requirements to move to Level 2: Dog can sit and down and Dog will respond readily to his name with mild distractions.
LEVEL TWO
LEVEL 2: GOOD MANNERS TRAINING
We'll work on walking politely on a loose leash without pulling, paying attention to owner while walking and ignoring others. We'll also begin working on Come and Stay. Level 2 includes problem-solving information for behaviors such as barking, digging, chewing, etc.
Requirements to move to Level 3: Dog can walk nicely around the training area with attention on owner (no pulling) with other dogs 4-5 feet away. Dog will come when called on leash with mild distractions.
LEVEL THREE
LEVEL 3: ADDING DISTRACTIONS
We'll work on a long-distance Come Command, Stay with distractions, loose-leash walking past distractions, and distance commands.
Requirements to move to Level 4: Dog will stay for 30 seconds with mild distractions and owner standing on the leash.
Dog will heel past other dogs with leash over owner's shoulder. Dog will Come from 20 feet away with moderate distractions.
LEVEL FOUR
LEVEL 4: ADVANCED LEVEL TRAINING
We'll work on polishing the Come Command and teaching an emergency Come, strengthen the Stay command by teaching the dog to stay for longer periods of time at a greater distance from the owner, work on turns and automatic Sit in Heeling.
Level 4 goals: Dog can Heel off-leash past other dogs and distractions. Dog will Stay 10 feet away from owner for 3 minutes with Dog will Come off leash past distractions from 30 feet away.
We offer flexible group training classes or "Levels Training." Levels Training is a group program offering unlimited training sessions during the period you are enrolled.
With a Levels membership, you can come to our drop-in classes as often as you like for as long as you'd like. Get as much or as little training as you want or need based on your own expectations for your dog.
Check our schedule to see when each level is offered. Move through all four levels or choose to stay at a lower level. The choice is yours!
Classes will be held next door to Arlington Pet Resort at our Tailchasers Academy | 211 S. Arlington Heights Rd.
Mondays:
7pm – Level Two
8pm – Level One
Wednesdays:
7pm – Level Three
8pm – Level Four
Saturdays:
11am – Level One
12pm – Level Two
Some Pawsitively Happy Clients
Jumpy had a wonderful day, and so did we, knowing he was in good hands and making new friends!
~Elizabeth
Very impressive first day! Loved the report card and training video/info! 
~Mary
Our dog loves it here!
~Lisa
It's so reassuring to bring our pets here knowing they will be taken care of and loved. 
Love the report cards!!
~Jennifer
I felt very comfortable leaving Sandy there for the first time and really appreciated Matt coming out to get her and spending time talking to me. It really means a lot when an owner of a business takes the time to "keep it personal" with his clients, it really goes a long way with making you feel comfortable. I'm excited to bring Sandy back!
~Ann
Scooter has been attending Dog Day School for a couple of months now, about 2x per week. We know he LOVES it! We love that your facility and program is different – we know you are watching our dog, interacting with our dog, training him, providing him enrichment, and important rest. He comes home so tired (& happy), and I know it is because he was able to exude physical and mental energy in his day. We are grateful for your services, and are thrilled you opened in Arlington Heights! It feels great to have found a place we can trust with our puppy as we return to more in person work schedules. Thank you!!
~Allison
I was completely blown away by the awesomeness of your staff and facility. I will absolutely recommend you to everyone I know and our pup will definitely be returning regularly. Thank you for making this such a great experience for both me and my puppy. We look forward to our next visit! 
~Andy
I like the combination of play and training!!!
~Christine
It is always clear that Cubby has a great time at Arlington Pet Resort!
~Betsy
Thank you so much for taking care of Charlie. We are happy to have found a good place for our family pet!
~Linda
I wouldn't take my dogs anywhere else.  We ALL love it here !!
~Mary
Anyone that I have met in your facility has been more than gracious, friendly, understanding (my Chloe is extra) & I can tell they actually like my dog!
~Michelle
You always take great care of George and Jasper – Thanks!
George on the mend from ACL surgery about 4 weeks ago ( doing well ) – Thanks for taking good care of Jasper and letting him get his Zoomies out!!
~Jane
Scooter has been attending Dog Day School for a couple of months now, about 2x per week. We know he LOVES it! We love that your facility and program is different – we know you are watching our dog, interacting with our dog, training him, providing him enrichment, and important rest. He comes home so tired (& happy), and I know it is because he was able to exude physical and mental energy in his day. We are grateful for your services, and are thrilled you opened in Arlington Heights! It feels great to have found a place we can trust with our puppy as we return to more in person work schedules. Thank you!!
~Allison
I love love love the staff at Tailchasers in AH. Our playful, full of energy, very active dog is learning so much.  They have been working with her to 'give' and she actually gave us one of our kiddos stuffed animals the other day!!! Amazing.
~Meghan
The staff are amazing, in daycare they actually do a LiL training with your dog as well while in daycare. My puppy absolutely loves going there, she loves the staff! Every visit you are emailed a "report card" , a LiL training video & pictures of your pets day at daycare. My family lives for Chloe's report card!! I cannot say it enough the staff are amazing!!
~Michelle
The whole experience was great.  I had to find doggy daycare at the last minute, and they were able to get Boomer in for a meet/great the next day.  Boomer had a great time
~Michelle
Love that I found a place that really takes great care of my fur babies!! They are always excited when we arrive and exhausted when it's time to leave!
~Gina
I loved getting pictures of her smiling and being so happy. You can see and hear the passion in the owners voice for the care of dogs at his facility which makes me very extremely comfortable leaving Maple there.  I know she will be well taken care of.
~Lindsay
Very professional and you can tell they care about the dogs in their care
~Meghan
My dogs love it here. Friendly staff, clean environment and lots of fun! 
~Rita
Very very clean. Staff very welcoming and friendly
~Mary
Coco is snoring for hours when he comes home! Great job with doggy playtime!
~Bridget
Thank you!  We will be back on Wednesday!
~Kim
Knowledge and courtesy are something to appreciate!!!
Thank you!
~Karen
Love this place…so excited to have found it!
~Kelly
Answered all my questions. Allison was very helpful and made me feel that my puppy will be in good hands. Met owner, Matt who took time to explain how Meet and Greet is done, appreciate that! I am truly happy that I found Tailchasers in AH for my growing puppy to learn and play
~Margarita
We had a great experience. Thanks for wearing Cannoli out for us ?. Glad she made friends. 
~Alicia
Austin is always so happy to visit Tailchasers. I love the video and the pictures you send us. He's pretty tired today. It usually takes him a full day to recover from all the fun he has had with you all. 
Thank you for taking such good care of our little man??
~Noreen
I can tell Cubby loves Arlington Pet Resort because he is always so excited to get inside as soon as we get out of the car. That is my measurement of his excitement. Also, the fact that he is very tired when we get home tells me he was busy while there. The cute pics that come with his report card are also welcomed. 
~Betsy
The staff is wonderful and clearly love their job. They see good in all dogs especially in my very excitable puppy. Taking my puppy there has been a great social experience for her, she looks forward to every visit. 
~Michelle
Always a great experience!  Happy to refer friends and clients to you!  
~Birgit
I am totally thrilled with how you interact and treat my dog, and with the level of communication with me!!!
~Christine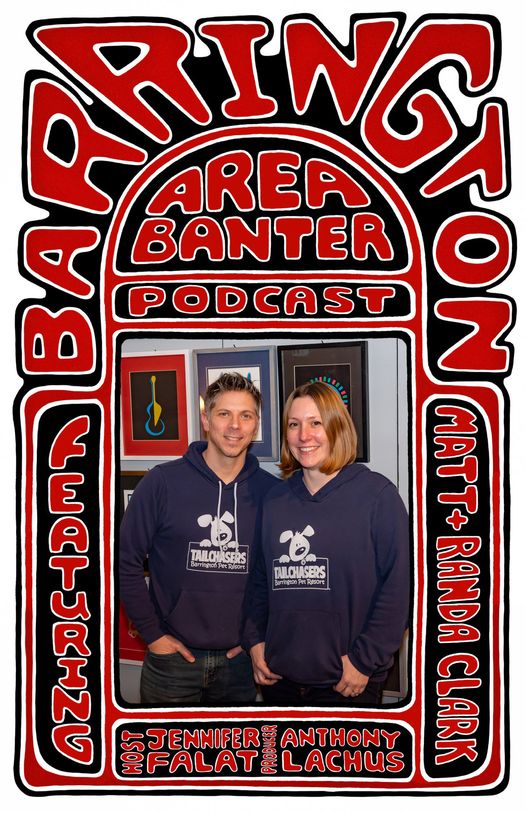 Randa & Matt Clark
Of Tailchasers
Featured on Barrington Area Banter
Barrington Pet Resort was recently featured on Barrington Area Banter podcast with Host Jennifer Falat, which is produced by Anthony Lachus at Grey Wolf Studios in downtown Barrington. During the interview, Jennifer asks the owner's Randa and Matt Clark about their history and how they got started caring for pets, as well as what they are planning for the future of Tailchasers branded services. They discuss Barrington Pet Resort and how it differs from other pet facilites in the area, and they also discuss nutrition and why they made the plunge into the pet food industry with Pet Wants fresh pet food, natural chews, treats and SPAW products.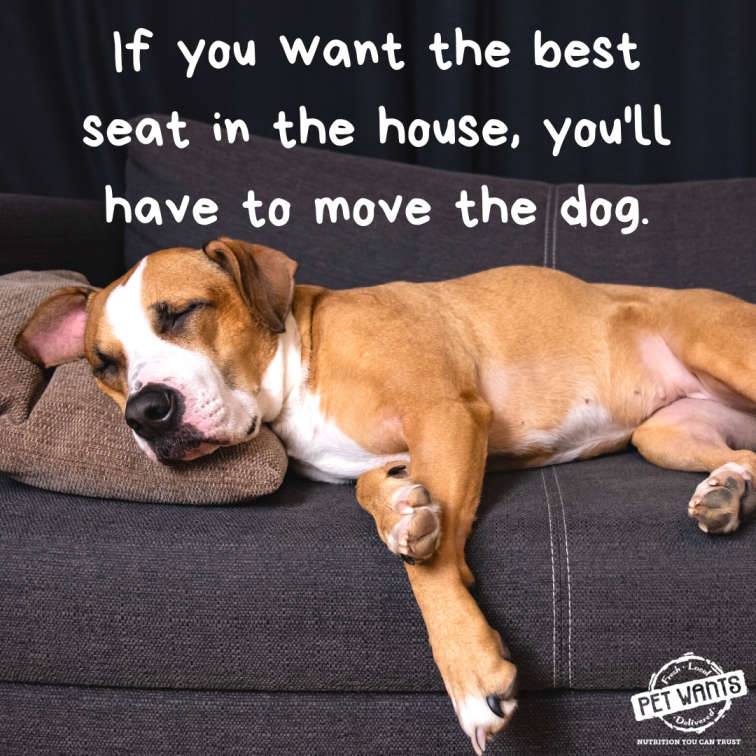 Proudly Serving Pet Wants To Our Tailchasers Family!
Pet Wants is nutritious pet food made with the best ingredients possible and delivered to your doorstep.
No corn, wheat, soy, fillers or bi-product are used in the production of this healthy pet food.
We were drawn to Pet Wants because of the freshness. We had been looking for a fresher option to avoid the toxins and loss of nutritional value of traditional pet food distribution, both for our own pets and for the pets we care for at Tailchasers Pet Care and Barrington Pet Resort, and Pet Wants was absolutely the right choice.
Check out our online selection of healthy food and treats and find something your best friend will love.
It's just another way we are "Chasing a better world, one tail at a time".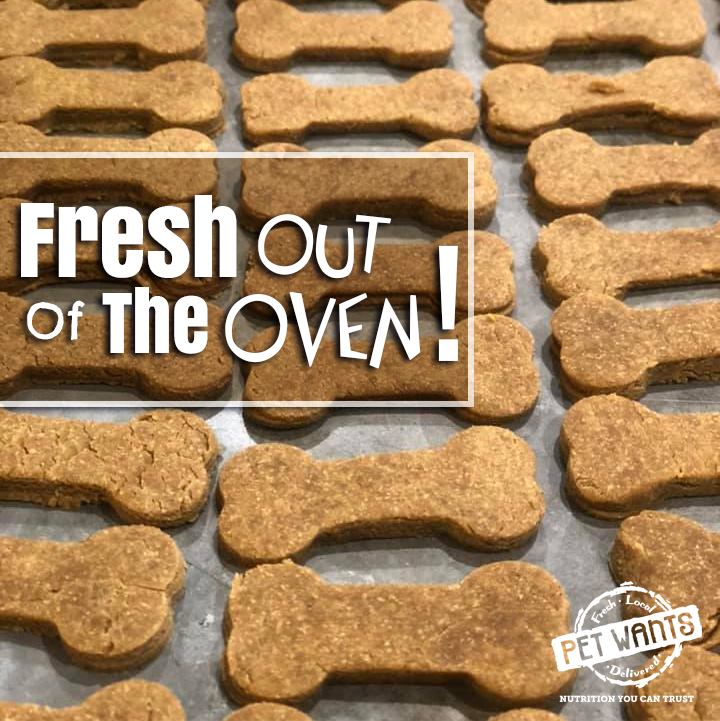 Spring
Is In The Air!
& We Are Just One Click Away
Whether your furry friend needs playtime while you are at work, or training to ensure they live the best life with you…
Rain, sleet or shine -Tailchasers has your pup in mind.